Retractable Roof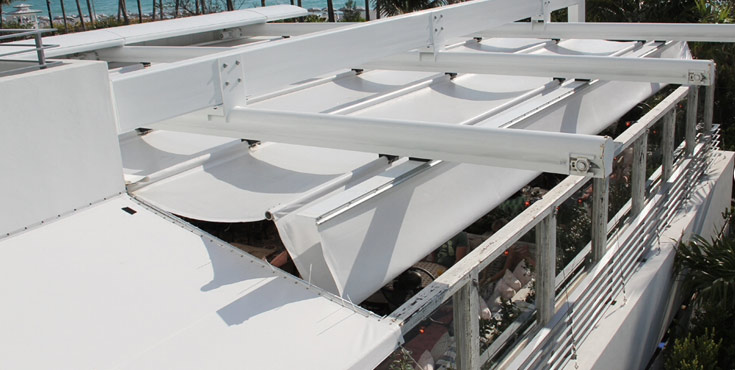 We are happy to introduce for the First time in India, Retractable Roofs, Swimming Pool Telescopic Enclosures and other Garden / Patio / Balcony / Veranda Enclosures, manufactured in India.
For properties like in star hotels / Residents, there are many advantages in using these high quality products. A few mentioned here...
1. Fast and easy installation takes a couple of days to a week to install depending on the size. So, less disturbance to the patrons of the hotel, and limited loss in revenue.
2. It does not make the surrounding messy while installing.
3. If the extra table revenue earned in rainy / windy / monsoon seasons are considered,the cost of the product can be recovered in few years.
4. Aesthetically stylish covering will increase the footfalls, through word of mouth and ads in the media.
5. Once a particular area is decided to be covered, a retractable enclosure has many advantages compared to fixed structures made of glass or any other material.
6. Safety is the biggest plus point while using light weight but strong Retractable Roof.